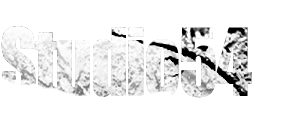 Greg interviews artist and Bloodstock founder Paul Raymond Gregory (2015)
Q. Back when you started, you were both an artist and a music lover. Later the two came together with your album sleeve commissions. With Bloodstock, the music took precedence but your art was also part of it. Now with the RAM gallery concept, you're going back to your roots while also moving forward?
"Yes its been quite a journey thus far but not being one to stand still I believe now is the time to bring my creativity under one roof returning to my roots whist embracing the future. I've amassed a large amount of my album covers over the years storing and insurance costs seem pointless without a goal which was the catalyst for the gallery and its aims with art and music."
Q. The inaugural gallery at Bloodstock 2014 was a great success, and 2015 will represent another step forward in the evolution of the idea?
"When I decided to hold an exhibition at the festival it was in part a celebration of my 30th anniversary with the music industry, so the artwork on show was mostly my own, this included a large part of my album covers, Bloodstock designs and two large Tolkien inspired works. 2015 will see another development showing others including photographers and writers. I've also invited Cynosure to again exhibit his amazing guitars, I've commissioned one of his sculptural pieces for the RAM gallery. Celebrating the works of others is very much part of the ethos of the gallery moving forward."
Q. The synergy between art and music has always been incredibly powerful?
"Working in the realms of fantasy art and the music industry for so many years has given me an insight into just how connected art and music is certainly when it comes to fantasy. My four decades journey with Tolkien has given me my Album art, Festival and now Gallery."
Q. The 2015 gallery will see photography and writing take their place alongside various artworks. Does the common ground between various forms of artistic expression get overlooked too often?
"To bring different creatives together under one roof is an opportunity not to be missed so this year there will be photographers and writers added to the Gallery."
Q. Album covers started out as not that important, then became incredibly important, then became purely commercial devices and then in the digital age became devalued as almost an afterthought. Now, their importance seems to be being recognized again, despite minimal budgets in today's music business climate?
"It's great to see the rebirth of the LP and the cover artwork in all its glory good or bad. Whilst the music is the most important part great artwork has created a visual identity for bands with their shirts, posters and of course albums."
Q. The ultimate aim is to have a permanent venue offering not only a gallery but a performance space and possibly much more. How do you approach such a major challenge?
"Having established that one thing can lead to another for me this is just the next exciting part of my journey. As to challenging, bring it on."